Night Club Magic with Karndean Michelangelo
Another interesting install by Floor Designs Falkirk , some of you looking at these pictures are probably only just noticing how stunning the floor in Falkirk's Storm night club actually is!  Even although many of Falkirk's locals have been in the club on numerous occasions your main focus at the time was probably the drinks behind the bar!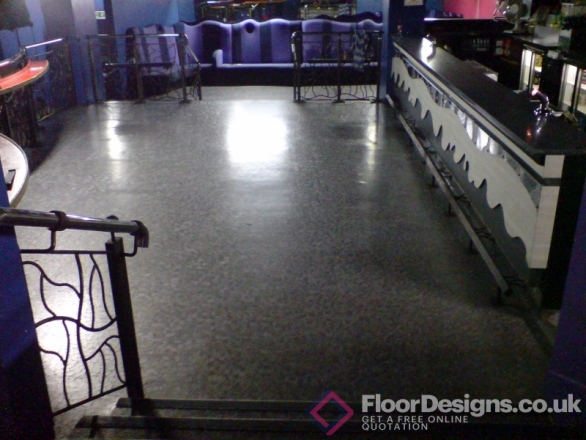 The owners of this popular night club came to  Floor Designs  looking for a hard wearing modern looking floor covering that would work well around two large bar areas and also be flexible enough to install onto curved stairs. We suggested tiles and effects from Amtico and Karndean flooring which both are suitable for high footfall in this kind of commercial environment.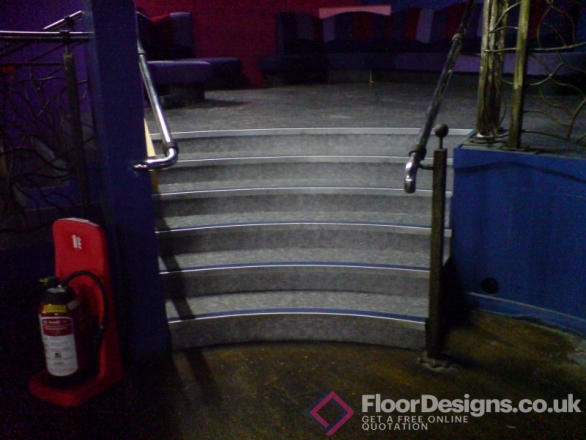 It was decided that Karndean MLC01 Tungsten 16 inch metallic effect tiles from the Michelangelo range would be perfect for the job.   The 3D effect tiles would stand up to heavy traffic, dropped bottles and an array of dodgy dance moves!   The flexibility of the Karndean tiles allowed us to install them around curved stairs which were finished using commercial polished chrome stair nosing's.  When the club is in full flow the reflective nature of the Karndean tiles create some stunning effects with changing lights.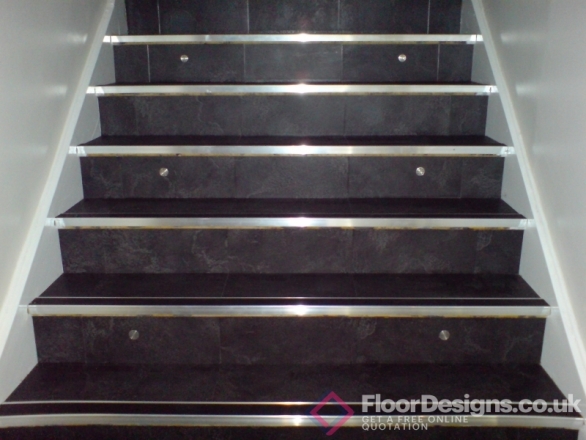 Are you looking for a reputable flooring coverings specialist to supply and install your floors at home or commercial project? 
Take advantage of Floor Designs Nationwide installations and home consultation service in the following Cities and surrounding areas: Inverness, Aberdeen, Perth, Dundee, Edinburgh, Glasgow, Stirling, Falkirk, Dunfermline, Bothwell, Harrowgate, Newcastle, Manchester, Liverpool, Cheshire,Birmingham, Sheffield, London City, Surrey, Sussex, Buckinghamshire and all the places in between.
Floor Designs provide an excellent service of supplying Karndean , Amtico, carpets, laminates. wood flooring and commercial vinyls to private individuals and commercial users, our team are experts in design, planning and fitting of quality flooring products.
Get your job done right, first time at the right price call Floor Designs today on 01324 578093.¬†Alternatively use our FREE¬†¬†'ÄėOnline Quotation Service'Äô¬†and a member of the Floor Designs team will follow up with a professional¬†'Free Survey'¬†ensuring¬†we work together and¬†everything runs smoothly first time.